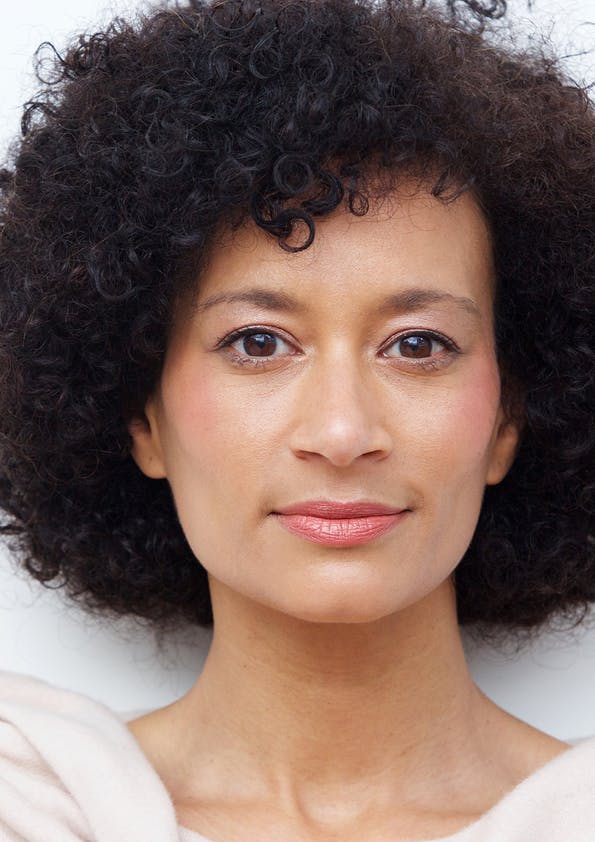 3D Printed Ultrasounds Are Playing an Important Role in Women's Healthcare
Q&A with Jos Stas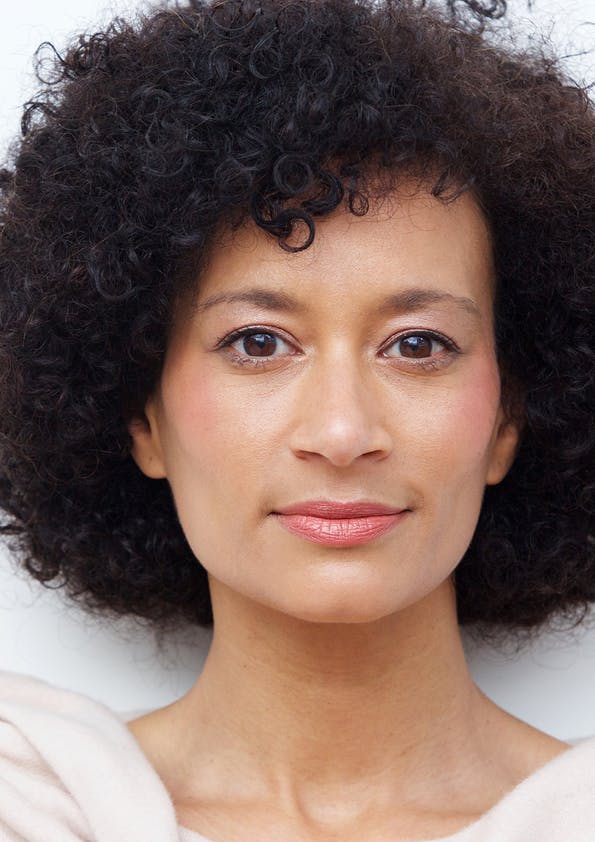 Learn how 3D ultrasound and 3D printing is playing an important role in women's healthcare.
3D printing is a rapidly evolving technology that is already playing an important role in women's healthcare. Fetal-Fetal Medicine specialists and OB/GYNs are using it to enhance patient care through parent bonding and clinical education. It's also starting to make its way into prototyping and research.

3D pront of same fetusJos Stas, GE Healthcare's Global Clinical Product Management Leader, Women's Health, talks about the huge strides 3D printing has made in recent years, and how its Voluson™ ultrasound systems are keeping you at the forefront of this emerging technology.
Q: How has GE Healthcare advanced 3D printing over the last several years?
A:Voluson was the world's first ultrasound system with the capability of instant exporting 3D printable files from the volumes captured on your Voluson system. Before the Voluson Expert Series 2017 Breakthrough was introduced, clinicians would have to convert, sift through, separate and segment DICOM* data to create a 3D print. It was a cumbersome manual segmentation process that took hours of work. With GE's innovations, it's now automated. The 3D ultrasound volumes are instantly converted to a universally recognized mesh file, or mesh data set, that can be printed on standard 3D printers.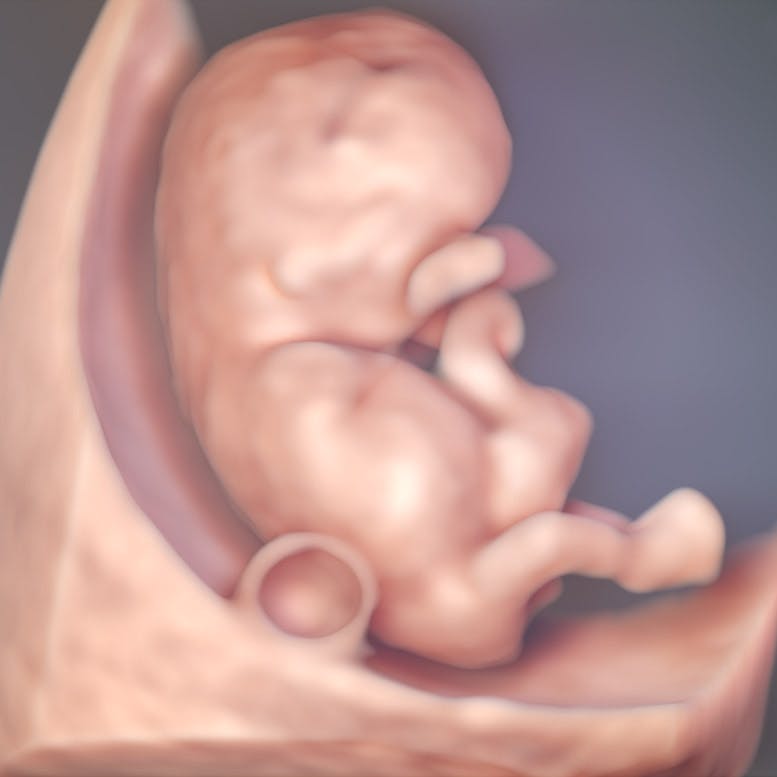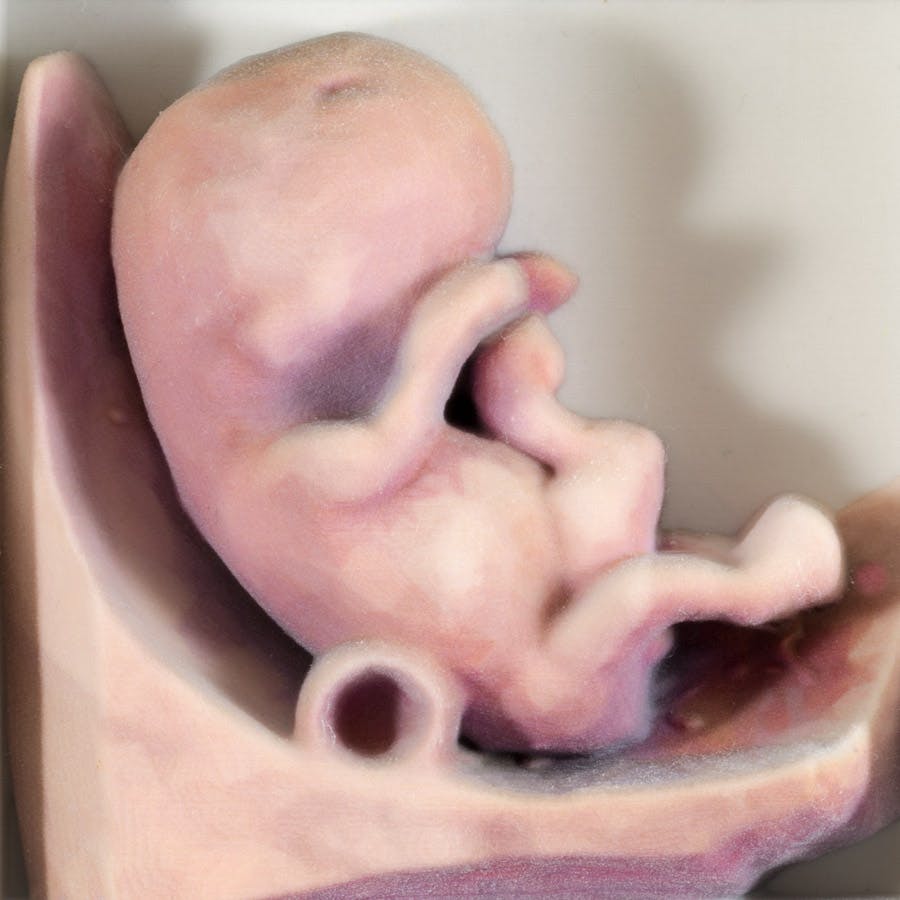 Q: 3D prints have been used for parent bonding, what are the benefits for clinical and educational purposes?A:There's genuine interest in the field, both in the bonding part, and in the clinical potential. The full mesh export produces overhanging, free standing structures, allowing you to see spaces and cavities—so you have a better real-life understanding of a fetal defect like a cleft lip. Think about all the possibilities for pre-preparation for surgical intervention—while the fetus is still in the womb. With 3D printing, you can do some modeling work beforehand and potentially train for a difficult surgery in the future. You could practice on enlarged models or tiny life-size structures. The technology could also be used as a valuable teaching tool. Maybe there's a rare case that you've only read about in books, but it's very hard to visualize. From an educational standpoint, 3D printing might be able to support you because it makes it easier to understand structures.
Q: Voluson is also able to export color information. Why is that important?
A:This has been a game changer. Before, we couldn't print the heart very well because it's such a complex structure. Looking at a heart with color Doppler and STIC acquisition, we also have the ability to export color information as a 3D printable file. This is a big thing because it spatially demonstrates fetal blood flow and the anatomical position of the great arteries. It even makes it possible to 3D print a model of fetal heart defects like coarctation of the aorta. Being able to hold and analyze a physical 3D model (life-size or enlarged), reduces clinical interpretation and could be the first step to helping answer clinical questions: 'Can I operate? Can I surgically see? Can I access and operate on those vessels successfully?'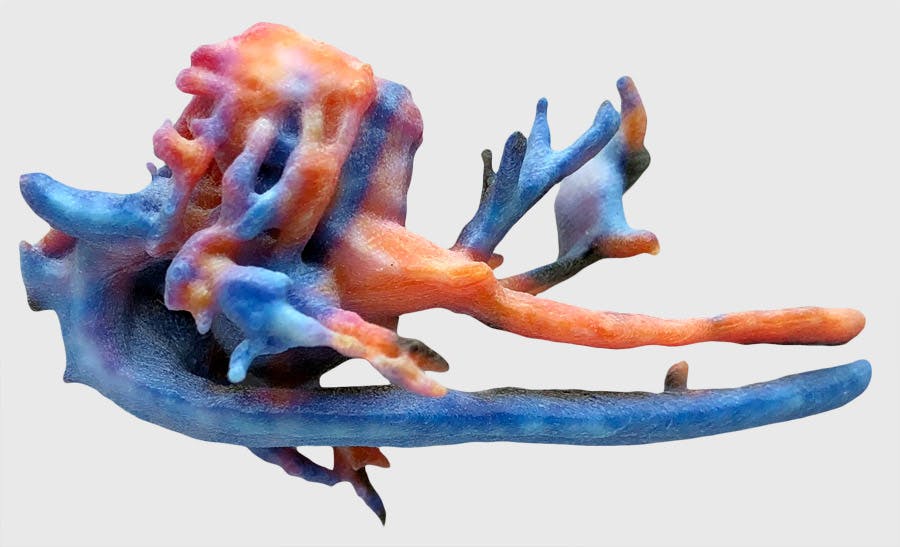 Q: How does 3D printing work with Voluson ultrasound technology?
A:Select your 3D mesh file type from a list of commonly used files that are available on your Voluson system. The mesh files are exported directly from the Voluson ultrasound system to USB or by using our offline 4DView software. You can take this file to a third party or use your own 3D printer device to make the print. These file types are part of all our systems*—Voluson Expert, Signature and Performance Series—because we believe this technology is very important for the future.
Q: Voluson's latest advancement in 3D printing was improved resolution. Can you tell us what is on the horizon?
A:Our systems are evolving and improving all the time—and so is 3D printing. There is so much work we can do with volume ultrasounds, like improved acquisitions, segmenting—and the consequences could have a cascading effect. We are working to take the next step forward in 3D printing, and the goal is to move further into the world of fetal maternal specialists and clinical cases. When we introduce something, it needs to be impactful—not only with Voluson, but this is one of the core values within GE Healthcare worldwide. Our goal is to always release something that is clinically relevant, and functional, and improves lives in moments that matter.
Learn more about how Voluson 3D printing can help you explore the possibilities for research, clinical prototyping, and even parent bonding.